Principal Consultant - Jenny Ng
Accredited Feng Shui Master (International Feng Shui Association)


Bachelor of Business (Human Resource Management) Merit
Nanyang Technological University

Certificate of Performance in Basic Science of Feng Shui
Singapore Polytechnic and Singapore Feng Shui Centre

Certificate in Four Pillars of Destiny (Intermediate Level & Advance Level)
Singapore Feng Shui Centre

Certificate in Face Reading (Module 1 & 2 of Mian Xiang Mastery Series)
Mastery Academy of Chinese Metaphysics

Certificate of Practice in I-Ching Divination (Mei Hua & Liu Yao Methodlogy)
Singapore Feng Shui Centre

Certificate of Practice in Zi Wei Dou Shu
Singapore Feng Shui Centre

Certificate in Introduction to Mahabote (Burmese Astrology)
Singapore Feng Shui Centre and Master San Zarni-Bo

Graduated with a Bachelor of Business from Nanyang Technological University, Jenny Ng is a third generation Feng Shui Practitioner trained under various Grand Master and Masters in Singapore and overseas.

Jenny attended Grand Master Vincent Koh's courses conducted in conjunction with Singapore Polytechnic, an internationally accredited tertiary institution in Singapore. Grand Master Koh is a famous author of Feng Shui books and an architect by training and is highly regarded in the Feng Shui community in Singapore and internationally. He is also well known for using the scientific approach in the field of Chinese Metaphysics.

Jenny has the privilege to under-study with Master Tay, a Classical Feng Shui Master who has more than 30 years of experience and had received his training under 8 different Masters from countries including Taiwan, China and West Malaysia. Master Tay is a well-known practitioner in the Chinese community in Singapore.

Jenny also had the honour to study with the internationally acclaimed Master Joey Yap, the best selling author of various Feng Shui and Chinese astrology books, under his Mian Xiang Mastery Series on Basic and Practical Face Reading.

Jenny has more than 10 years of experience in the research and practice of Chinese Metaphysics. She specializes in Ba Zi, Mian Xiang, Xuan Kong Flying Stars, and Ba Zhai. She has served clients from countries like the United States of America, West Malaysia, Singapore, Australia and Socialist Republic of Vietnam.
Consulting Practitioner - Charies Cheng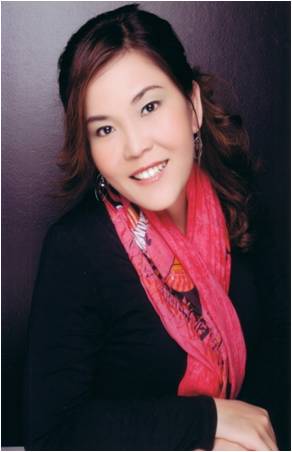 Charies Cheng is a practitioner, trainer and speaker on different approaches such as Angelic Healing, Silva mind, Numbers profiling in cultivating the applications on art of energy.
Her practice and studies focus on manipulating and facilitating energy flow of both individuals and groups in maintaining and achieving oneness and wellness.
Charies's teaching on numbers profiling methodology that has been well received and was widely used for charting life destiny within Asia. Collected sample data has reached over 1,000 records that were analysed, confirmed and proven of 97% accuracy.

Her knowledge and experience derived from more than 20 years of study and practice in both Chinese Science of Geomancy and alternative energy applications. Charies has extensive knowledge on angelic healing that she would offer a solution instead of service with scanning confirmation to achieve the best for her clients.

Charies is a strong believer, practitioner and appreciator of energy flow and she will only apply the best fit approach in different situation instead of one fit for all. With her clients' testimonials and the reality checks that helped Charies continuing her mission and service to help more people to understand their situation and preparing themselves for achieving wellness and oneness.
Her scope of service includes space cleansing, numbers profiling consultation and numbers profiling training for small group or corporate.


News & Media Coverage

July 2008 - CLEO Magazine Issue No. 166, Singapore
Both print & online article on "Face Reading"

January 2009 - TravelandLeisure.com, USA
Online article on "Singapore's Chinese New Year Celebrations" covering Feng Shui Significance of Year of Ox

February 2009 - Shin Min Daily News, Singapore
News coverage "Feng Shui Course Gains Popularity - From Manager to Feng Shui Master"

February 2009 - omy News online, Singapore
"Feng Shui Course Gains Popularity - From Manager to Feng Shui Master"
http://news.omy.sg/News/Local+News/Story/OMYStory200902021645-38649.html

February 2009 - Asiaone online, Singapore
"Feng Shui Course Gains Popularity- From Manager to Feng Shui Master"
http://www.asiaone.com/News/Education/Story/A1Story20090206-119946.html

February 2010 - New Sunday Times, Malaysia
Sunday Spotlight " Finding Love the Chinese Way", a Chinese New Year Special
July 2010 – I-S Magazine, Singapore
"Face Value" - Article on Face Reading & Health

December 2011 - Cosmetic, Surgery & Beauty (Issue 4, 2011)
"Destiny - Written on Your Face"

January 2012 – The Sunday Times, Singapore
"Black Water Dragon to Cause Trouble" - Invest Section


Some of our Corporate Projects includes:

- Shipping Company
- Company dealing with Oil products
- Cleaning Equipment Company
- Law firm
- Beer & Beverage Company
- Retail outlet in Marina Bay Sands
- Company selling Paper products
- Company selling Leather products
- Adult Training Institution
- Enrichment Centre for Children
- Information Technology firm
- Clinics
- Publishing firm
- Accounting firm
- Fashion Design firm
- Hotel
- Insurance & Investment firm
- Wellness Centre
And many more .....


For more information on consultation and appointment, you can contact us as follows:

Singapore
Contact Person: Jenny Ng
Tel: +65 9107 0580
Email: fengshui_connection@yahoo.com.sg

West Malaysia
Contact Person: Gladys Lee
Email: gladyslcp@yahoo.com

Product Related Enquiries
Email: contactus@fengshui-connection.com



Testimonial from Clients:


"Hi, my name is Jennifer, and our family is currently residing in Brazil. I would like to share some of our experiences through the services of Master Jenny.
We moved into our Brazillian apartment early last year and within 2 weeks, our house caught fire, it was previously fenghsuied by another rather sloppy fengshui master, in a fit of panic, I chanced upon Master Jenny's website and called her, a transaction was done quite quickly and smoothly, and she studied our floor map, identified the problematic areas, concluded the possible problems which were accurate and advised several implementations of fengshui cures.
The situation calmed down almost immediately, and my kids did not fall as seriously ill as before. They were sick with high fevers continuously almost immediately when we moved in.
Her predictions of our problems in relation to the current Brazillian apartment in both good and bad came true, example,......frequent minor stomach discomforts, machines breakdowns and water leakages in the bad areas, more recognition at work, and good news in the west sector of our home came true.
Her implementations such as placement of religious scriptures, roosters, and usage of colours were rather good and their results were immediate. 3 Months ago, my husband's job suffered a moment of hiccup and the existence of a 'xiao ren', her advises and fengshui cures returned quickly when we emailed to her our current situation.
I was moved by her ability to put herself into the problems of her clients without talking about extra fees nor charges. I have used a few fengshui masters before her and some of them avoid their clients when they are in an unfortunate situation citing the influence of their bad ''energies''. We also had some moles removed from our bodies and my husband's cheeks,almost immediate strong noble men appeared and assisted my husband very aggressively in clinching a job. I am so delighted that we can return to Europe now and my husband is having a job with a very good company in Finland. After I had moles removed from my hands, my son's speech development and previously odd behavior turned for the better.
Her salt water cures are effective and has controlled the illness star in our family quite well.
Our family is moving back to Finland and I am still continuing using Master Jenny's services and fengshui assessments. Her approach has been scientific, clean, easy and practical. I will highly recommend her to anyone in the future who is looking for a reliable fengshui master whether living overseas or in Singapore. "

Jennifer and Matti Kivekas
Brazil

"Am very glad I have engaged Master Jenny to do a fengshui audit for my previous house. Tried to sell it for a long time but didn't receive any reasonable offer until Master Jenny suggested I changed my water feature and put a nobleman lamp in the hall. Managed to sell my house within a week and at a price better than our expectation!! Its really very miraculous! Have previously engaged other fengshui masters but none is as meticulous as Master Jenny. She goes to great length to ensure all our concerns are adequately rectified and she is so willing to render any assistance related to my house fengshui. Her after sale service is very satisfactory and her charges are reasonable. Will strongly recommend Master Jenny if you have any fengshui matters as I am confident she will do her utmost best to provide her professional fengshui advice.

Mrs Lee
Singapore

"Before I engaged Jenny for Feng Shui Audit, my hushand and I commented that we often met with unexplained obstacles and "blocks" in our work, things don't seem to go very smoothly and we don't seem to get the deserved recognition and appreciation in our work. Jenny's rates for Feng Shui Audit was very reasonable and the cures she recommended were also very easy and inexpensive to implement. She could even tell you where to get the items so that you could get value for your money. She was sincere in helping every member of the household for better harmony with the environment so as to achieve better quality of life. Initally my hushand was quite skeptical of all these things but strange as it sounded, we began to see improvements in our work endeavours and relationships, and I had not completed all my placements yet! We also made quite a bit of money from our stock market investments, the gains were very significant within a short span of few weeks! I would like to thank Jenny for her sincere and professional advice, it had made a difference to me this year and I hope others will also benefit from her consultations. "

Sophie Chua
Singapore
"I engaged Master Jenny for a fengshui audit of my apartment. Jenny was very sincere in her approach and was able to articulate fengshui concepts and terminologies in a very layman manner, making it easy for me to understand. She has given me many helpful fengshui advice and tips. I even had a small windfall right after making the adjustments that Jenny recommended! After the fengshui audit, Jenny continues to stay in touch and follow up on my queries. Master Jenny is a professional and I would recommend her to anyone considering fengshui services. "

Perlyn Hi
Singapore
"I know about Master Jenny when I was surfing the net. I read through her website and found that it is very informative especially the 'Aunt Agony' section. Having the urge to know more, I called Jenny to get more information. She is extremely friendly even before my husband and I engaged her. When we seeked her advise for our house fengshui, she offered to look at our ba zi at the same time. Even after everything, Jenny is always willing to help in every ways she can when we have doubts and queries! My husband and I are glad to meet her. "

Tan Pei Yi
Singapore
"I know Jenny through someone's recommendation. She is a very friendly, jovial and helpful Fengshui Master who is always ready to help you in anytime. She had helped me and my hubby in Ba Zi reading and even to my home for Fengshui Audit. She has given us a lot of help in setting up the right Fengshui in our house. Now we felt better living in our house and recently my hubby just got a promotion after so many years!   Her charges are reasonable too and if you are looking for a professional and helpful Fengshui Master, I would highly recommended her."

Michelle Teo
Singapore
"If you are looking for an ethical, professional, effective and dedicated Feng Shui master, Master Jenny is the one. As we all know during our period of "not so good heaven luck", Feng Shui helps to soften the effect of those bumpy rides. Master Jenny Feng Shui methodologies incorporated both the modern and traditional. Even across a vast distance, Master Jenny is able to advice me on Feng Shui remedies. She helped my family to ride out our financial woes."

Charlene Chan
Ohio, USA
"Master Jenny has provided me with numerous effective fengshui advise for my health and general well being. Recently my mom suffered a heart attack (which has been anticipated with Ba Zi) and with Master Jenny's guidance, my mom managed to pull through without leaving any permanent disabilities despite of 4 cardiac arrests. With Master Jenny's advise, we are able to combine good medical attention at the right feng shui making treatment smooth sailing. Master Jenny is a very helpful & ethical Feng Shui Master. Despite the heart attack happened at night, Master Jenny guided us through till wee hours of the morning. I am very thankful for all the she has done & am glad that I've met her."

Lee Chew Peng
Selangor, Malaysia
"Until I met Jenny, I have always been skeptical about Fengshui Masters, not sure if they are bogus or trying to scare you out of your wits by exaggerating the situation. Jenny has been very professional and helpful in providing sound advice to my husband and I on the Ba Zi Reading and placement of fengshui elements strategically in our newly set-up nest. Also, she will readily address any of our queries/concerns via email and is sure to do a follow-up to ensure everything is alright. I am very glad to have made her acquaintance and will definitely recommend my friends to her!"

Christine Cai
Singapore
"I have consulted many fengshui masters in the past but none is as committed as Master Jenny. She is extremely committed in providing the best solution in resolving problems we faced with the house. She is also very knowledgable of Feng Shui. Moreover, she readily shares her knowledge and has provided prompt and useful follow-up information. Prior to engaging Master Jenny, I had tried reading fengshui books and do some research on the internet but were too confused eventually, not to mention noticeable results. Based on my experience, I would definitely agree that Feng Shui is able to help one to improve their business or personal affairs. I would heartily recommend that you don't waste time with DIY methods or with practitioners who have only a few years of experience. Go for Master Jenny who has mastered the depths of this extraordinary Chinese Metaphysics. "

Tim Ng
Singapore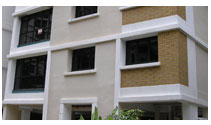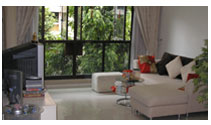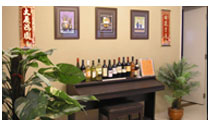 "Connecting You to the World of Chinese Metaphysics"